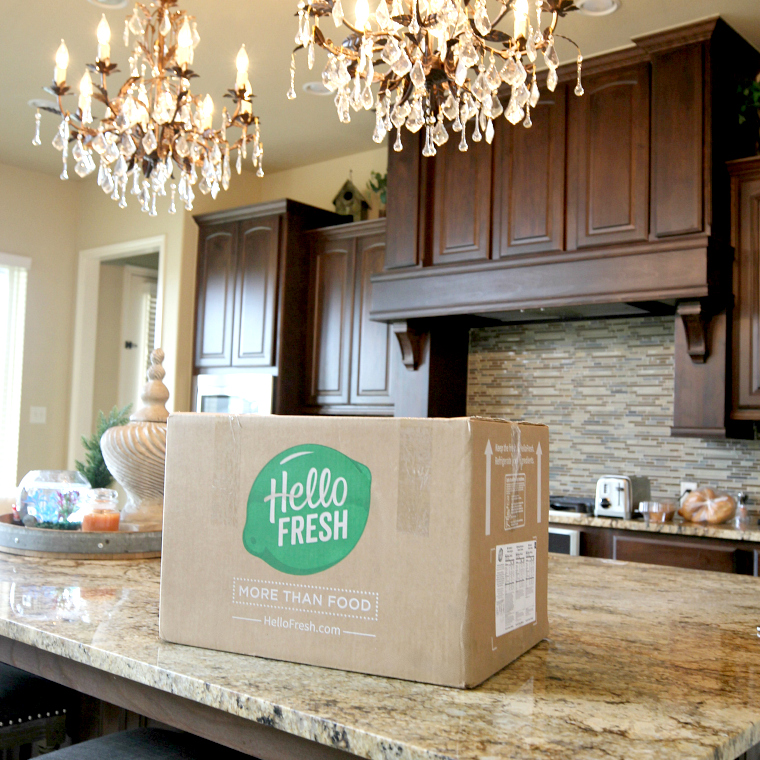 Meal planning with Hello Fresh
Meal times, in my home of 5, can sometimes be VERY stressful. People can get"hangry" and the pressure is on to get something fast on the table. If a meal isn't planned for ahead of time my family is more likely to head out to a restaurant or a drive through. I have been curious about food delivery services and was so thrilled to be able to partner up with Hello Fresh for this sponsored post. This is my first time using a service like this so I don't have much to compare it to but will share my own thoughts and experience.
So you are interested in Hello Fresh, now what?
Getting started is super easy. Head over to their WEBSITE and select a meal plan that fits your needs best. They offer 3 different plans: Classic, Veggie or Family. You can order 2-3 meals and you can also select 2-4 servings. Although they don't accommodate specific allergies,  they do ship out ingredients in separate packets making it easy to omit or replace ingredients.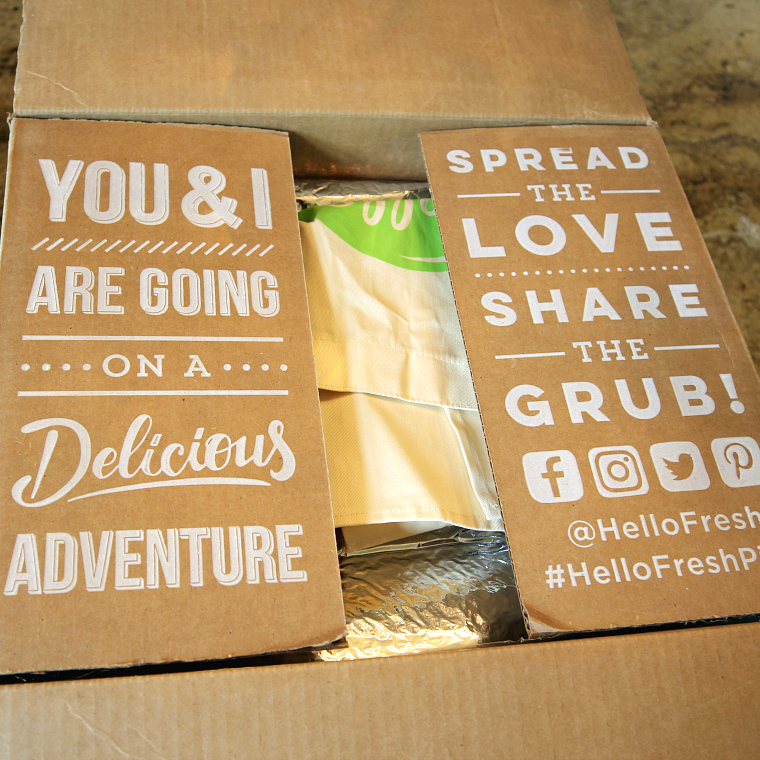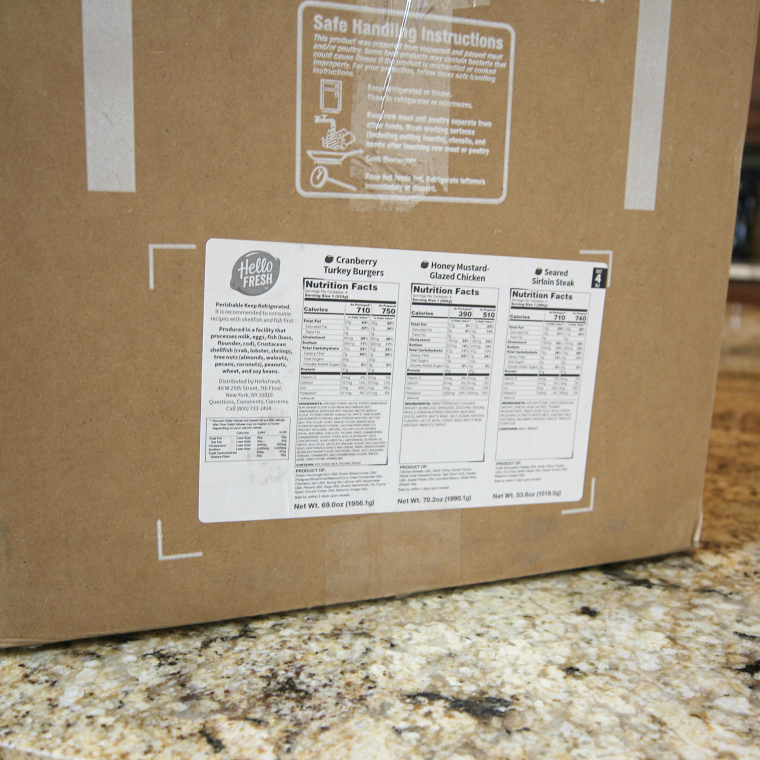 Shipping/ Preparing Meal
On the subject of shipping, I was impressed at how they shipped everything.  They have specially designed boxes using isolating wool and ice packs to ensure that everything arrives cold. The box also contains one cute apron and recipe cards for each meal. Also, on the outside of the box was a nutritional guide for the meals that were in the box. Inside the shipping box you will find the separate meal boxes. Each box is labeled with recipe name and will contain all the ingredients you will need to make that particular recipe. All you will need to have on hand at your home are salt, pepper, butter,and oil. Everything else will be include. Preparing the meal was fairly easy. The recipe card provided has a step by step guide and also includes pictures for each step. So for those that say they can't cook, there really is no excuse 🙂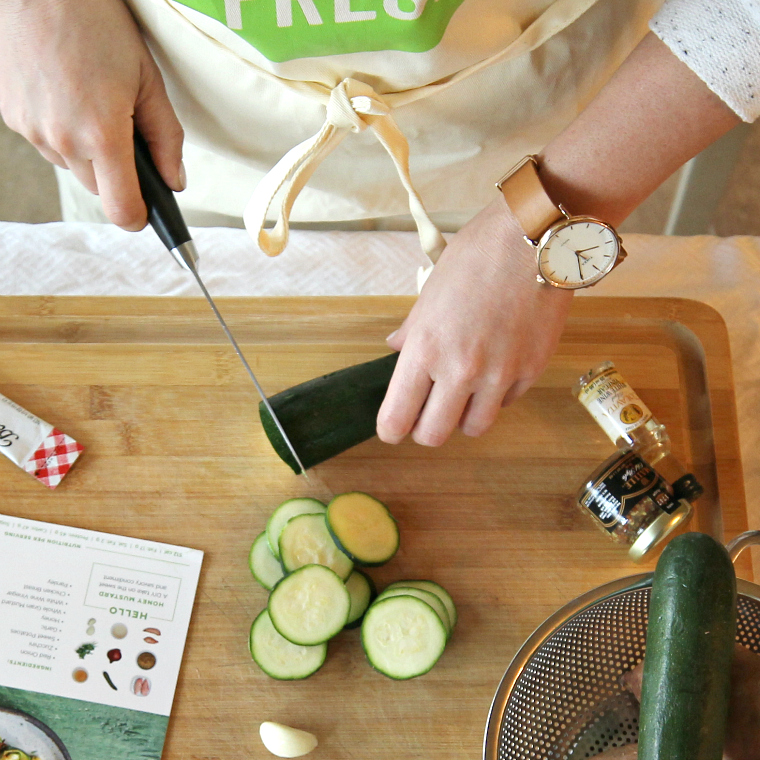 Overall Opinion
Hello Fresh was that it was super easy and so convenient.  No grocery store visits and everything came straight to my door. It did make dinner time fun and we also tried recipes we would't normally have tried.
This would also make a great gift for someone who just had a baby, new home, or even a fun date night idea. It was super fun cooking in the kitchen with my husband.
I would like to thank Hello Fresh for partnering up with me and sincerely appreciate the $35 discount code they are offering to my viewers. Use code *LIFEOFALLEY35*.
Below is a picture of one of our favorite meals, Cranberry Turkey Burgers…soooooooo good!!!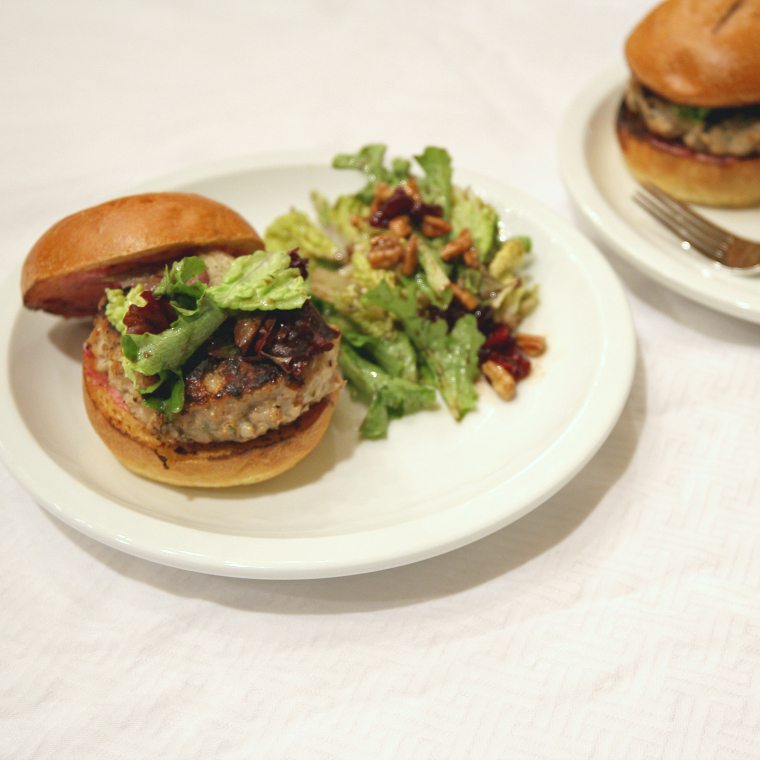 Thank you for taking the time to read this and hope you found it helpful in some way.
If you have any questions please don't hesitant to ask 🙂
BUON APPETITO!