I get asked often about the start of Life of Alley. Figured it my be time to write a post. Lets start with where Life of Alley began 😉
Beginning
Since I was a young girl, I was always super friendly and very social. Loved meeting new people and having new experiences. Combining all that,I absolutely fell in love with Facebook years ago. It was a fun way to share and interact with others while being a stay at home mom raising children. It was also a great way to share pictures, get information, and stay connected with many of my friends that lived across the country. Loved the social part of Facebook, so naturally social media has kind of always been my thing.
The Start- Life of Alley
So what's with the name? From the start my name has been Life of Alley.  "Alley" is my nickname and sharing my "Life" with others was what I was going to do. I had NO idea that Life of Alley would end up being a part of something bigger for me as the months progressed. All I wanted to do was share pictures outside of Facebook and stay connected to people on a different virtual platform.  Life Of Alley (on Instagram) was born the Fall of 2015. I have thought about changing my name several times but it looks like it is here to stay 😉
Purpose
The thing that annoyed me the most about Facebook(the rants, the negativity etc) was the very thing that guided me into my vision. I wanted to share my life but in a way that was positive, in a way that would honor my parents, honor my faith, and honor the connection I feel with all those around me. LOVE is my baseline in all that I do. It drives me, day in and day out. I share with my viewers the things that I love or inspire me. I also share REAL LIFE. I am human. My life is messy and I am flawed. I am not afraid to share that and I also do not let trials and challenges define me. I allow them to make me grow, learn new ways to cope, and to always choose JOY.  I want my viewers to know they are not alone and they are loved.
Plan
Truth, I didn't have a plan when I started. I just went for it.  Started sharing things that inspired me or things I thought would help inspire others. It took a little while to hone in on what I was doing on social media and I still feel like I am constantly learning. You see, I got kicked in the gut with some challenges and that is when I was left to make a decision. Do it on my own or trust in God?  That is when I knew I had to hand it over to God. Leaving me with no plan, just trust. I trust that for all this there is a reason. I may not understand it now, but will one day.
Work
This has now become a part of my life. I started a blog(in 2016), started collaborating with companies, working with non profit organizations, and also started my own business. I provide social media management services for small businesses along with photography. Owning my own business, provides me great joy in helping others with their small business goals and visions. It has become my passion.  I choose the companies I work with very carefully. I am not driven by money (although its nice), I am driven by purpose. One of the reason's why I have turned down several HUGE collaborations that I sometimes second guess myself on ( greedy part of my human nature) but I believe that if I stay on track and trust, all things will work out in the end.
Collaborating
The best part of what I do is being able to collaborate with companies. I have a soft spot for small business and Boll and Branch is one of them. Learned about them in 2016 and fell in love with what they are doing. Boll and Branch was started by Missy and Scott Tannen in 2014.  As a fair trade company, their vision is to help others and produce a good quality product ethically. They wanted to reshape how the textiles industry was being run. They make the choice to not do what is easy but what is RIGHT. It's been an incredible honor to get to work with them for two of our rooms, our master bedroom and now our guest room(pictures below).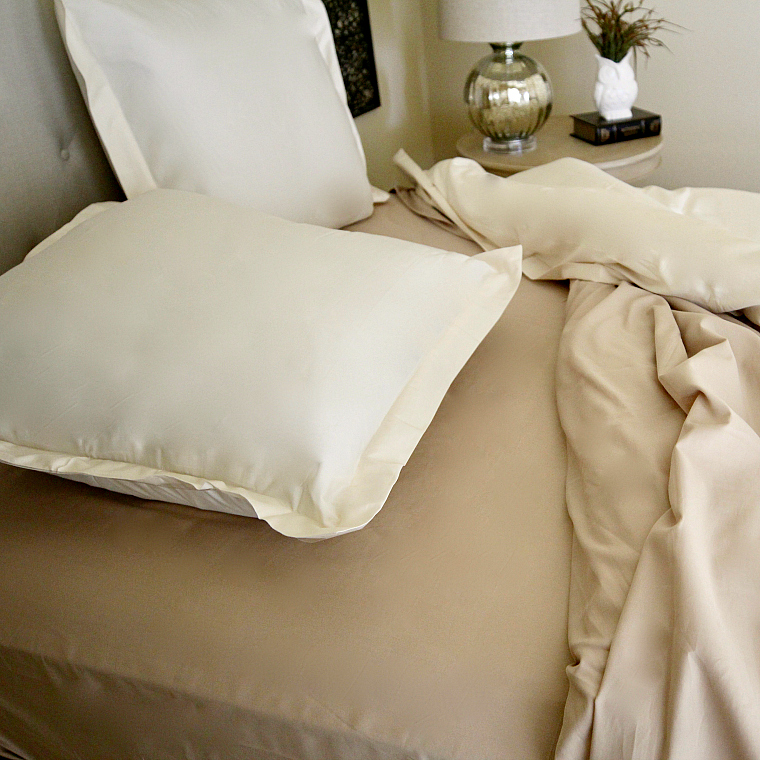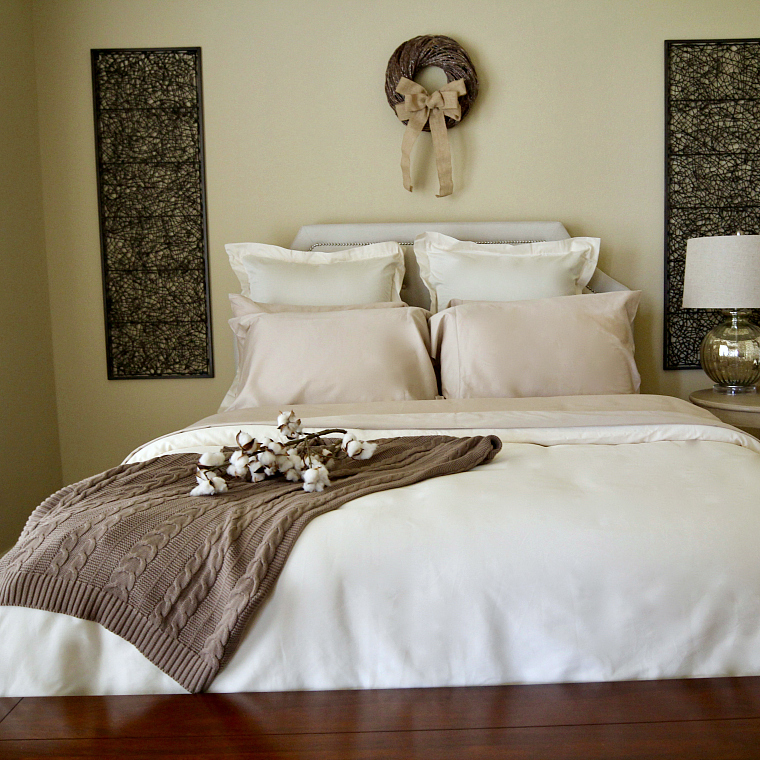 Natural Pillowcases and Driftwood Cable Knit Throw
Now
I don't know where this amazing ride will lead. I do know that there is a purpose and I will continue to head down the path I am on. Every time someone sends me a private message sharing how I have touched their lives, I can't tell you what that does to me, my heart, and my spirit. It gives me the added push to not stop and to keep going. Life is an incredible journey and I am so grateful to everyone that has crossed my path in the last 3 years. Those that have enhanced it with good and those that have caused me some pain. All of it has brought me to this point. I don't regret a single thing.
Sweet friends, go into the world and be the light that it needs. Shine bright, have faith, and stay strong always.
Thank you so much for traveling this fun ride with me. You have given me such support, grateful.
Love to you all!
XoXo
Alley