Are you looking for ways to transition from Christmas to Winter decor? Sharing some easy tips to make your decor transition easy with your current Christmas pieces.  Also, be sure to head on over to see my friend, Beth, (HERE) who is sharing some gorgeous winter bedroom inspiration.
5 Simple Christmas to Winter transition tips:
1. DON'T OVERTHINK IT
This can be a hard one. I struggle with this at times. With all the images that we see on social media it can be overwhelming at time. Let the images inspire and help you generate inspiration. Try not to  allow it to take over your own personal style. Be you when you are decorating.  Remember to always have fun trying new ways to create a style or feel for a space.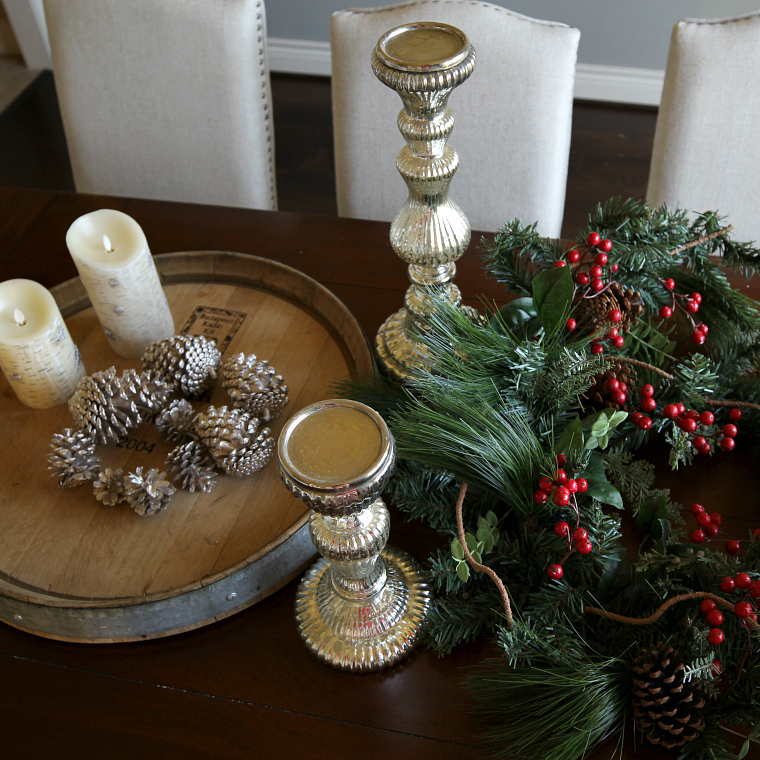 2. USE ELEMENTS YOU ALREADY HAVE
Being wise with money is important. Taking inventory on what you already have is a sure fire way to be able to create something new for a space economically. The pieces above are items that were all used differently for Christmas. Laying them out on a table helped inspire me with a table centerpiece idea.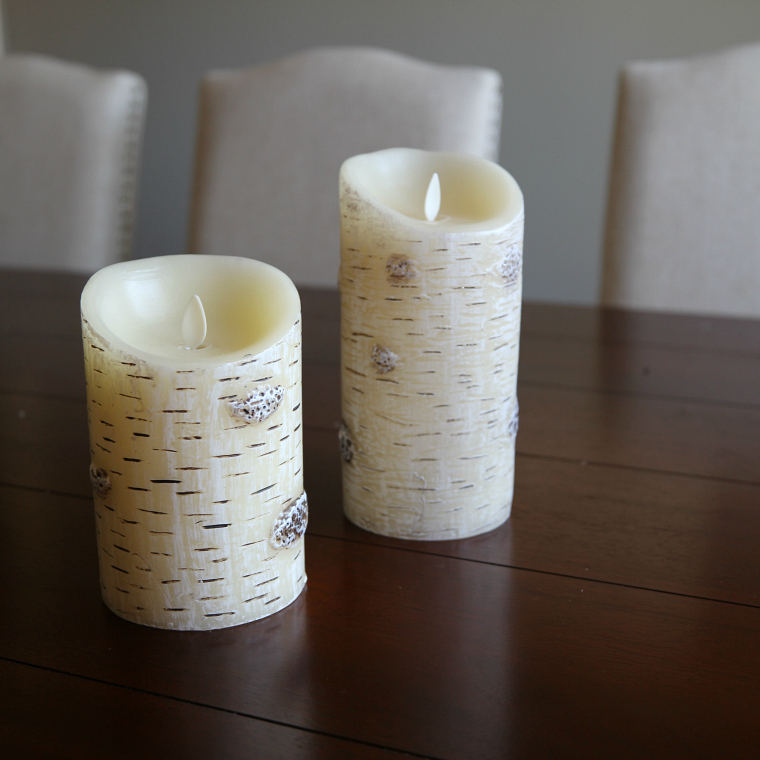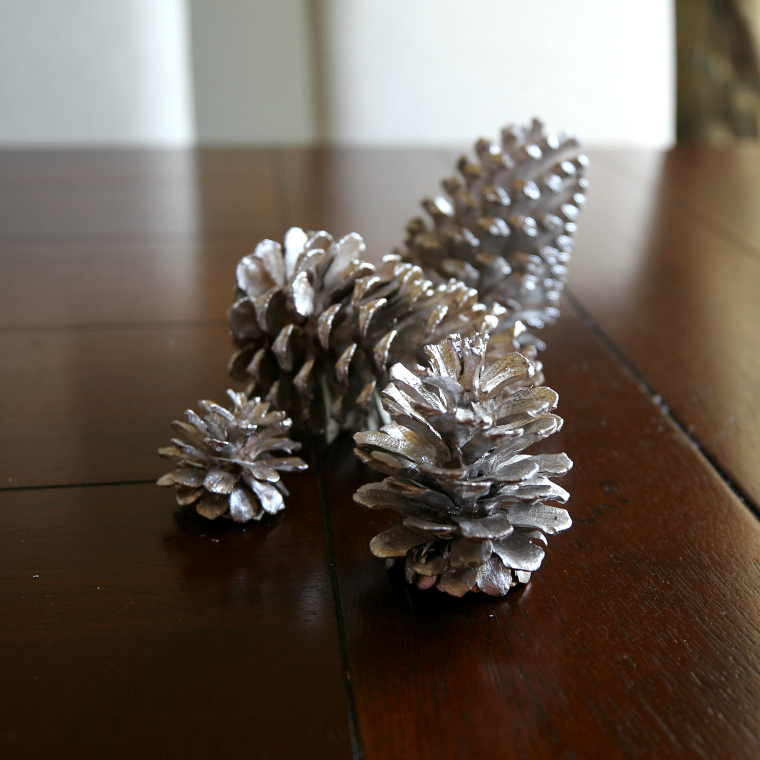 3. THINK OUTSIDE THE BOX
For this centerpiece I took our wine barrel lazy susan that is usually sitting on our kitchen island. Love the wood and wanted to add an element of "green". I am a HUGE fan of trees and you will often see that as my personal inspiration in my style. I took a small portion of the garland off of our mantel and circled it around the lazy susan.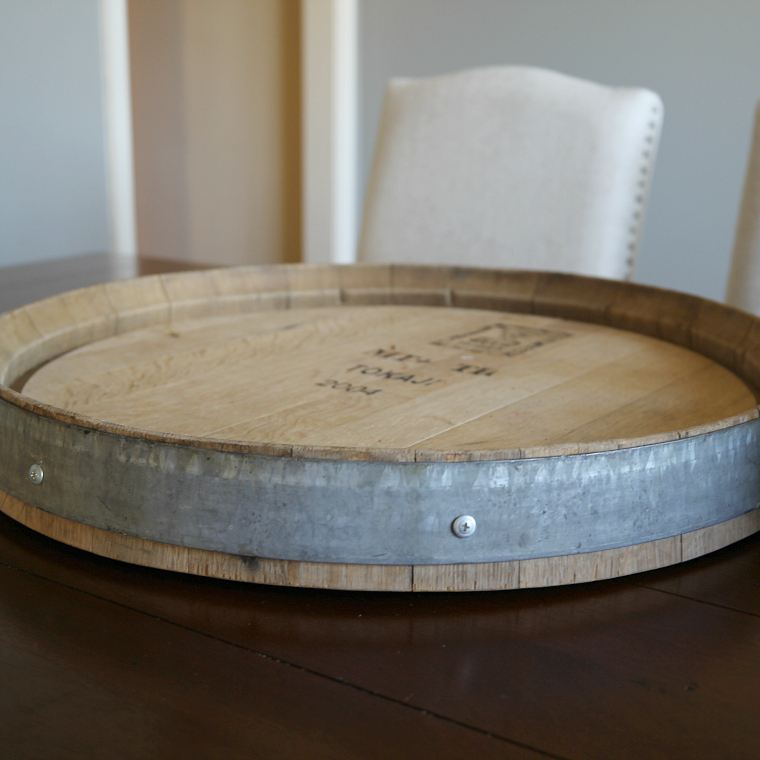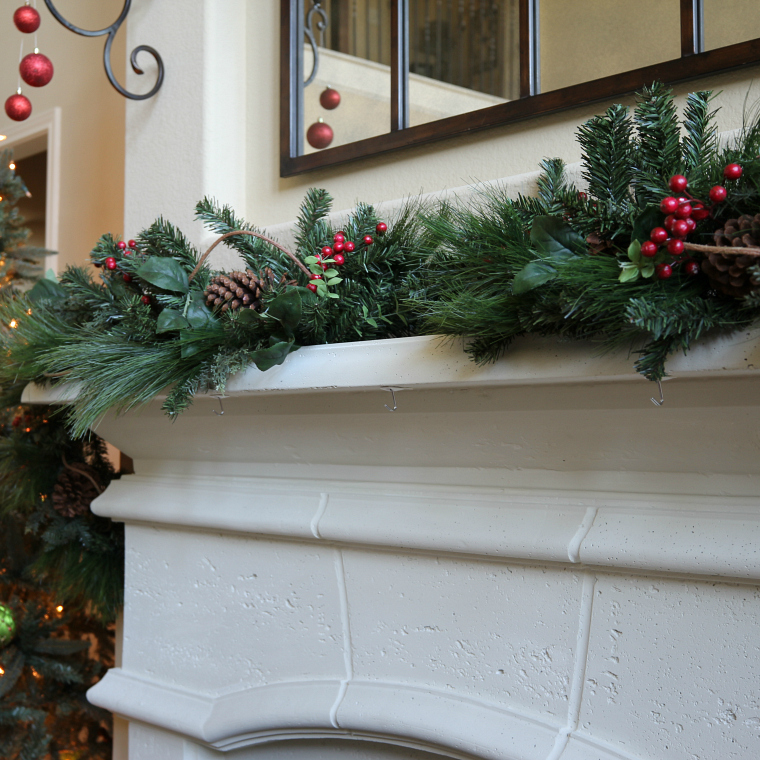 4. CONSIDER THE SPACE
A very important part of decorating, making sure things are sized for the space. For my dining room I knew I wanted to add earth elements. Added "fire" to my centerpiece along with the height I was looking for to create interest when you looked into the space.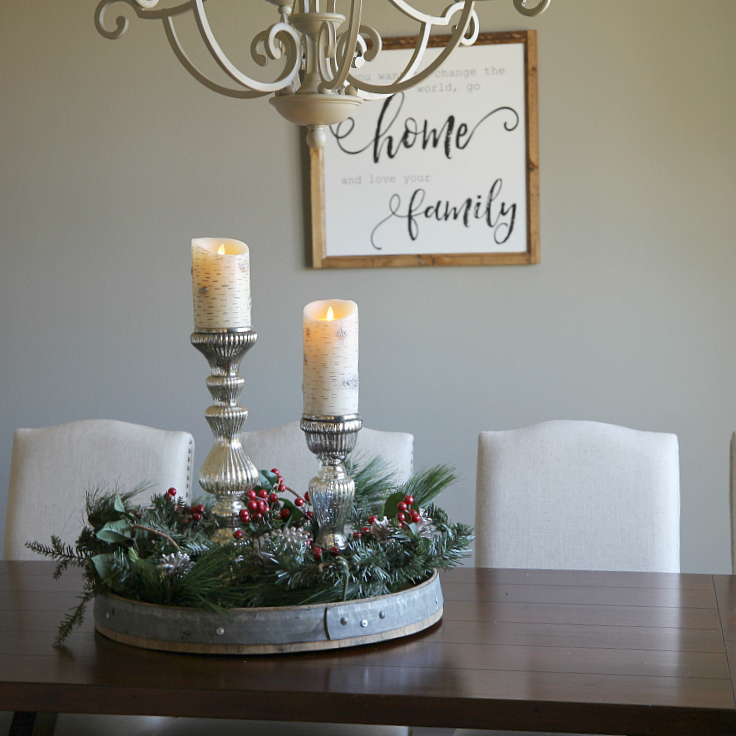 5. LESS IS MORE
Simple right? But remember #1?  So remember don't over think it and keep it simple. Using elements that call to you. I am fan of earth elements and you will see a lot of that in my home. Use elements that you love (whatever those are) and be yourself! Don't try to compare your style to anyone else. Be unique and love the space you are in, YOUR way!
Thank you so very much for stopping by and be sure to visit my friend, Lauren (HERE), and check out her beautiful winter decor inspiration.
Please feel free to share any of your own decorating pointers in the comments below.
Much LOVE to you all!
Xoxo
Alley
If you would like to recreate this look, here are the links to similar products:
Wine Barrel HERE  || Garland HERE || Pine Cones HERE || Candles HERE || Candle Holders HERE