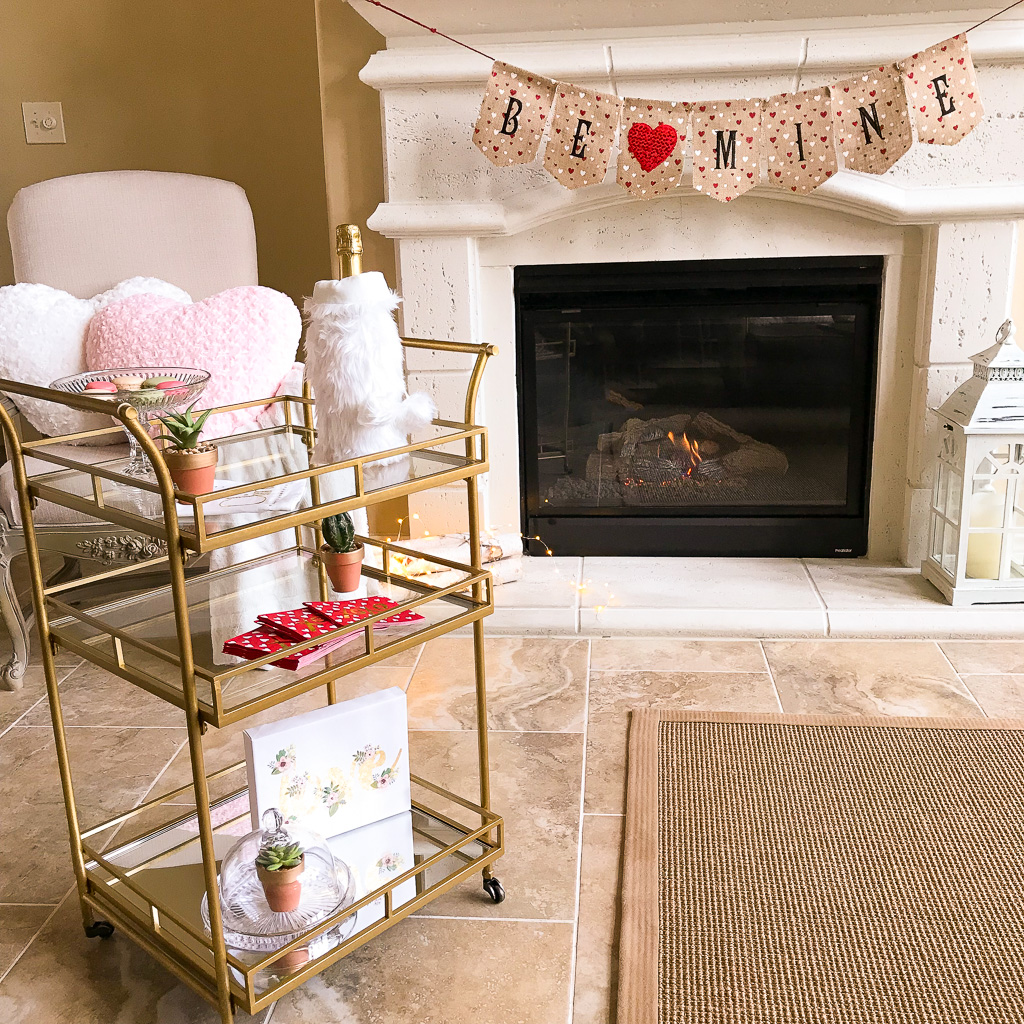 Happy First day of February!! This is my favorite month of the year for two reasons. ONE-it's my birthday month and TWO- it's the month we celebrate LOVE!! I have always been fascinated by Valentine's Day and up until recently, didn't think it was anything more than a "Hallmark Holiday". I never knew the history behind the holiday and how it all started. Decided to share some of what I learned about Valentine's Day and also sharing some Men's Gift Ideas for V-day too.
THE LEGEND OF ST. VALENTINE
Saint Valentinus was a man who ministered to Christians and would perform weddings for soldiers who were not allowed to marry. He was imprisoned for performing these weddings and was executed. Before his execution, Saint Valentinus wrote a letter to the daughter of his jailer and signed it 'From your Valentine'. He died and was buried on February 14th. It was said that, Julia, the daughter of his jailor, planted an almond tree with pink blossoms near his grave. The almond tree, today, is a symbol of love and friendship. It was around the 1700s, in England, that it began to resemble the Valentine's Day we are familiar with today. That was when people would  express their love with gifts of flowers, candy and cards, which were called 'valentines'. Superstition, during that time, was that if you were single, you would end up marrying the first single person of the opposite sex that you met on Valentine's Day.

INTERESTING  VALENTINE'S FACTS
*Is originally called Saint Valentine's Day or the Feast of Saint Valentine
*Approximately 1 billion Valentine`s Day cards are exchanged every year in the U.S. alone.
*At least 9 million people buy their pets a gift on Valentine`s Day.
* Richard Cadbury invented the first Valentine`s Day candy box in the late 19th centur
* Approx. 6 million heart shape boxes of chocolates sold each year.
* There are enough candy hearts made each year to stretch from Valentine, Arizona to Rome, Italy, and back again

VALENTINE'S DAY
With Valentine's Day right around the corner, I know many women struggle with what to get that special guy in their life. I have put together a gift guide to hopefully help with finding something useful and meaningful.

You can also shop the images below and it will take you right to the items with my affiliate links.  Thank you for stopping by and visiting my little space on the net. Hope this helps to give you some inspiration on gift ideas and also share some fun facts about the special LOVE day that many of us celebrate:)
Much love!
Alley