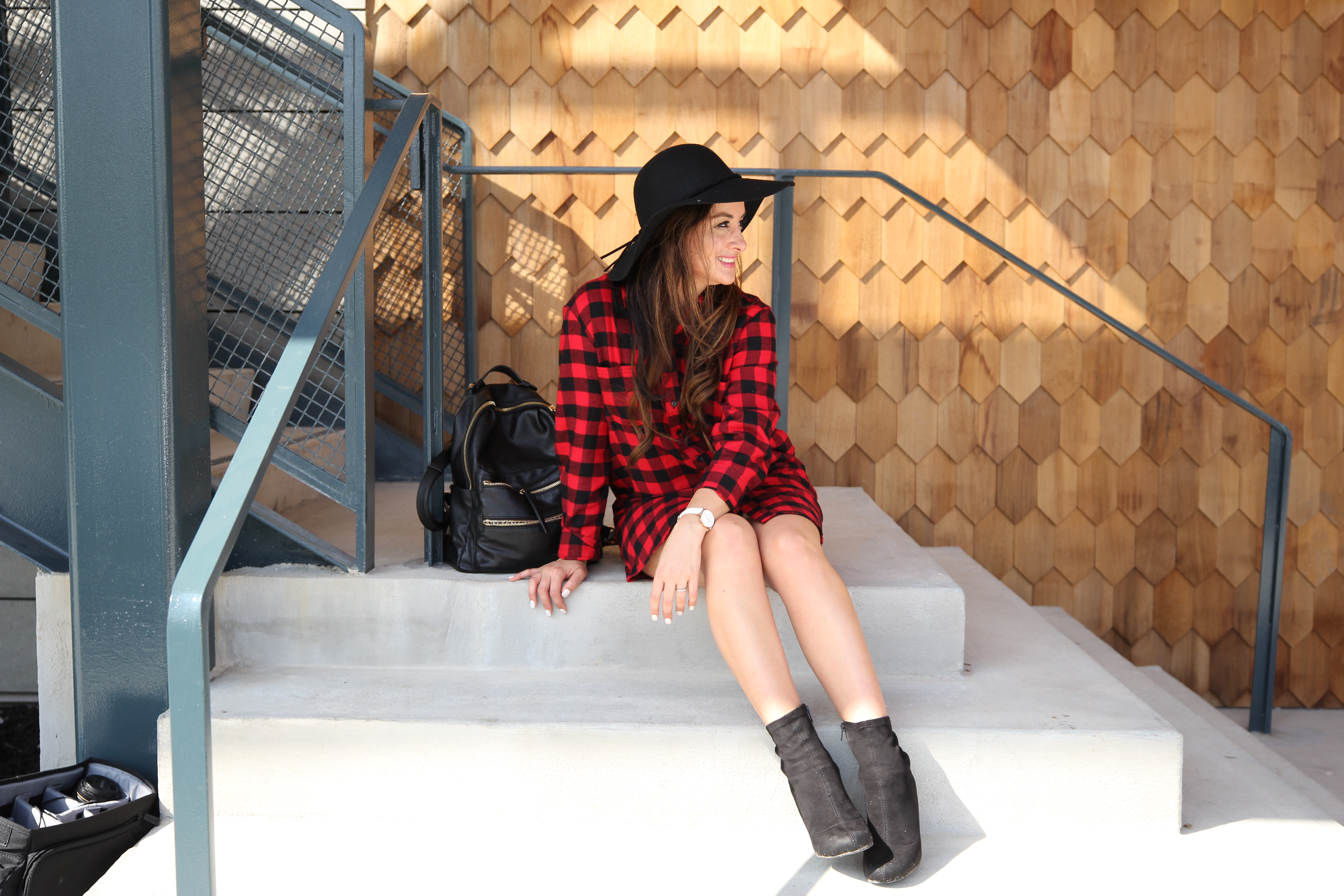 As a mom and business owner, I am always on the go. Which leaves very little time to pick out daily outfits. I usually just grab and head out the door. Important that my pieces are versatile, comfortable and can be worn several different ways. Right now plaid is a hot trend for fall and I wanted to share how I styled this plaid shirt dress 3 different by only changing one or two things. I have also linked all items at the bottom of the post.
How-to style 1 dress 3 ways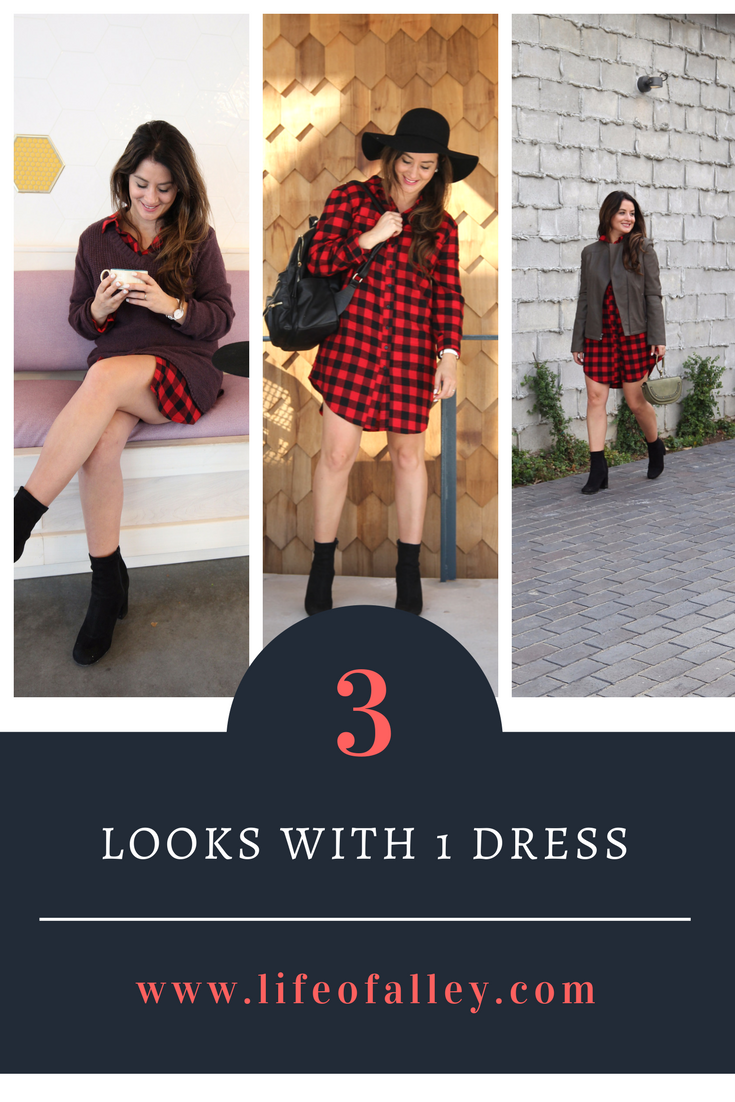 First Look
For fall, a shirt dress looks great with booties(used them for all 3 looks). Add a hat (great for when you don't have time to style your hair) a cute backpack and you are ready to take on the day.  I love backpacks since they can help store all your items while allowing you to keep your hands free.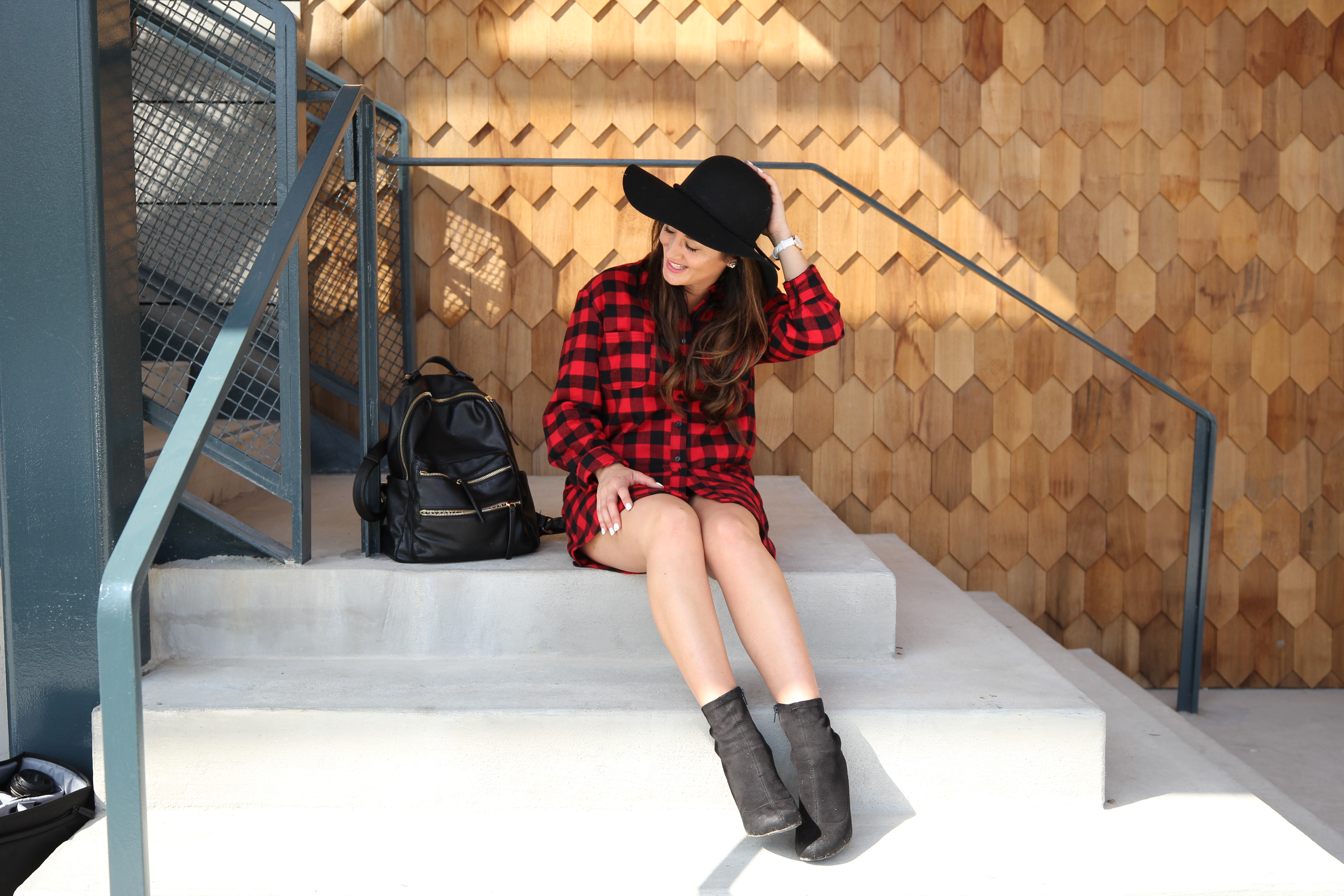 Second Look
For a different look, add a leather jacket or blazer. Can really help give your dress a whole new feel. Grab a fun trendy bag and Viola! Another way to style the dress. See how simple that was? 😉



Third Look
Wear a long sweater over the dress for some fall layering. Not only will it keep you warm on cooler days, it will also change the look of your dress.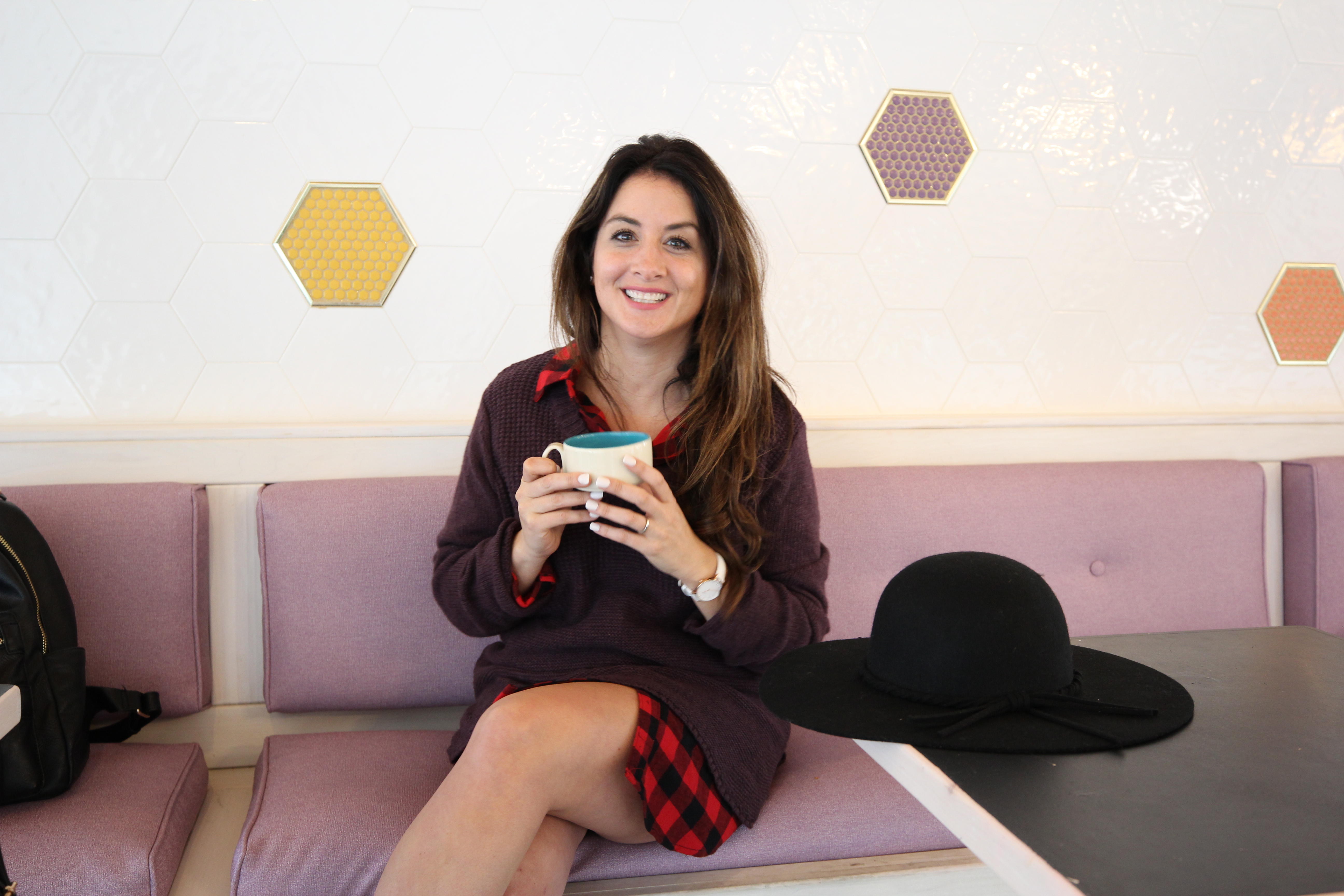 Don't be afraid to have fun with your wardrobe. Mix and match what you already have in your closet with new pieces that are on trend or seasonal. Even if its something you may think it won't look good (which is what I thought about the sweater over the dress) it may end up surprising you. 🙂
Check out my other post on how to style a gingham shirt 3 ways HERE.
Keep up with me daily on INSTAGRAM, FACEBOOK, TWITTER
Thanks for stopping by to check out my post.
Much Love,
Alley
Click on images to shop using my affiliate links.